I've always struggled with introductions when it comes to any of my posts, but this particular subject is even more difficult than usual, because no amount of words can truly convey how I'm feeling right now. But here it goes.
So you all know the story by now. Kyoto Animation was set ablaze yesterday morning as a result of arson, and many of the studios animators unfortunately perished, with just as many injured and in critical condition.
And honestly, I'm still in disbelief about what transpired yesterday and part of me wants to believe that it never happened. That this small in size, but larger than life, animation studio that's brought so much joy to so many people in this community, and the world, hasn't been burned down to the ground. That so many talented, hardworking, creative and innocent people didn't suddenly lose their lives in an incident that should never have happened. That this beacon of positivity in the Anime industry hasn't been extinguished.
But it happened. And the story is still developing. We don't know the full extent of the damages yet and we don't know who made it out and who was unfortunate enough to lose their life. But what we do know, is that a studio loved by so many people around the world just lost over 30 people in a tragedy that should never have happened.
So today, I thought I'd write Kyoto Animation a short letter. From the heart. To express, as many others have already done, what they mean to me. To show my support. There's also a GoFundMe page taking donations to help the studio through this tragedy which you can find here. If you want to help out directly, I can't recommend donating enough. What's lost is irreplaceable, but every dollar helps.
Dear Kyoto Animation,
You and I never got off to a great start. Truth be told, when I was first properly getting into Anime, I wasn't your biggest fan. I was a young teen, going through my angsty rebellious phase, with an extremely elitist mindset who couldn't stand anything that wasn't a high stakes action adventure series. I wasn't ready to accept the incredible works you had to offer back then, and for the longest time I dismissed everything that was said about you, even after I chose to put my elitist days behind me and broaden my horizons. I'd only seen a handful of your earliest works and just naively decided that you weren't for me, that I just wasn't the target demographic for the kind of shows you wanted to make.
Then, in 2016, I watched a show called Chuunibyou demo Koi ga Shitai. And everything changed.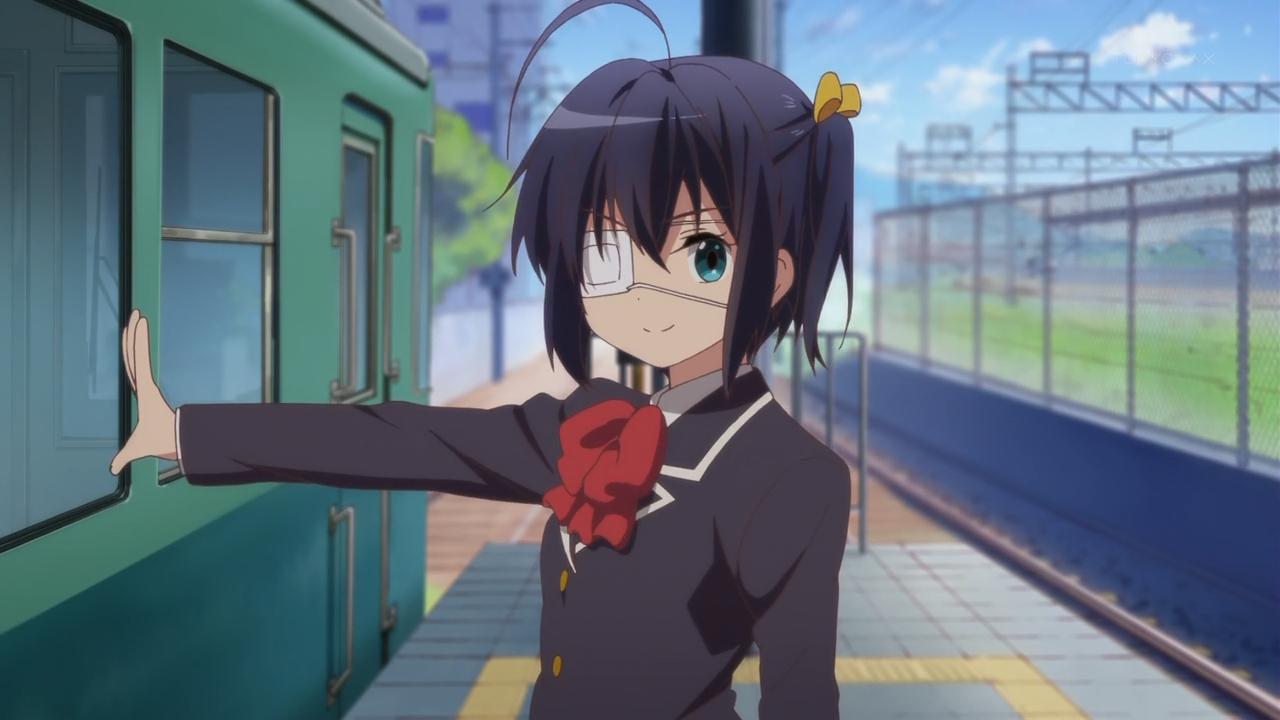 Not only was the show one of the most incredible pieces of animation I've ever had the pleasure of experiencing, but it's a show that spoke to me on an extremely personal level. As someone who would often dive deep into fiction to escape the horrors of high school bullies, I saw much of myself in Rikka, who became so wrapped up in her own fictional delusions that she was unable to separate make-believe from reality as a result of her own trauma. And I also saw much of myself in Yuta too, the boy who tried to stop being weird in order to "fit in" with the normal people, only to eventually accept and embrace his own weirdness because the girl who loves him convinces him that it's okay for him to do so.
Chuunibyou quickly became one of my all-time favourite Anime, and after that my relationship with you began to change into something more positive. I went back and watched Kyoukai no Kanata and had a very fun time with it. I watched A Silent Voice shortly after it was released in theatres and cried my eyes out because it was such a moving piece of fiction that again strongly related to my own experiences. And while I haven't been the biggest fan of everything you've put out, I still go into every show knowing that I'm more likely than not, going to find something that's going to move me.
And even putting all my personal experiences to the side, what you've done for this medium speaks for itself. Everything you've created, no matter how ambitious or small-scale, has always pushed the envelope for what it means to create animation. You've always had a very distinct and unique style that is instantly recognisable, yet so timeless and detailed that it honestly feels like it shouldn't be possible. And while not all of your stories have been for me, they've always been for someone often crafting simple narratives that take normally ordinary scenarios and transform them into something meaningful and memorable. For both myself, and for many others, your work has been a great escape from stress and anxiety, a place where we can decompress and just feel cosy and at ease.
Kyoto Animation, you're iconic. You're one of a kind. And while we haven't always had the best relationship during my lengthy time as an Anime fan, I'm grateful for what you've given to me over the last few years. I've always been one of your biggest, more harsher critics, but perhaps I've sometimes been overly harsh and unfair. And for that I'm sorry.
It's often said that you don't know how much you truly value something until it's potentially gone forever. And if this is the end, and I pray it's not, I think I owe it to you to give those older shows that I never gave a fair chance because I was too young and naive a second chance. Because while we were off to a rocky start, I've come to appreciate what you've done over the years. Both for me and the millions of other Anime fans around the world who are drawn to the stories you create. It's the least I can do, and I'm sorry I haven't always been there.
But I'm here now. We all are. And we love you. Just as you love us. We've got your back KyoAni, and we'll always have it. And we're all praying that you get through this.
Your biggest critic, but also a loving fan,
– Leth