There's nothing worse than an annoying character. A character that rubs you the wrong way, who's on-screen presence irritates you to no end and who generally just gets on your nerves and drives you up the freaking wall.
And Anime, being well… Anime is naturally full of irritating characters that feel like their sole purpose for existing is to be annoying.
Of course, what one classifies as an "annoying" character is dependant on what said individual considers to be annoying behaviour for a character to exhibit.
So, with all that in mind, who do I consider to be the most annoying character in Anime? Who "gets on my nerves" more than any other character?
Shirou Emiya (Fate/Stay Night)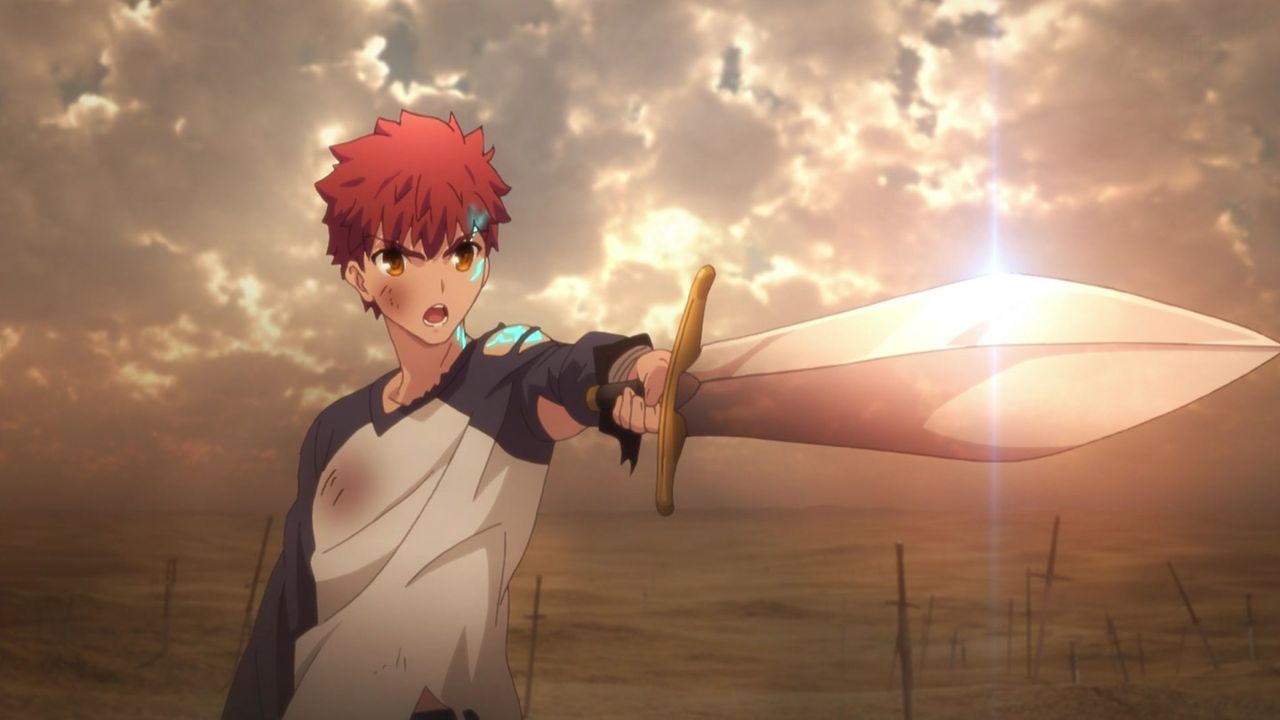 It's very difficult for a character in Anime to irritate me. I'm a pretty tolerable guy when it comes to things that the average viewer would find annoying or consider to be unlikable.
But Shirou Emiya from the Fate/Stay Night franchise is the most insufferable, irritating and frustrating character I've ever had the displeasure of following during over the course of an Anime series.
I can tolerate underdog characters. In fact, the majority of my favourite characters are underdogs who are heavily outclassed by their peers and rivals. Osamu Mikumo from World Trigger, Izuku Midoriya from My Hero Academia and even Asta from Black Clover, are all characters I find to incredibly likeable and easy to sympathise with despite their tendency to display insufferable moments of self doubt and general uselessness to do anything right.
And while many would consider Shirou to be in the same boat as the above examples, and other characters who would be considered to be their peers, there's one difference between Shirou and these other characters that make him a character I just can't bring myself to like:
He's freaking boring.
Say what you will about Naruto, Asta or whoever else springs to mind when you think of the "Anime underdog". Go ahead and call them insufferable, whiny crybabies who spend too much time being useless and doubting themselves. At least Asta has his energetic, albeit very loud and shout-y, personality. At least Osamu has his incredible analytical brains to make up for his lack of physical combat strength and field experience.
But Shirou has nothing. There's nothing to his character that makes him any more interesting than simply "useless guy who you should sympathise with and root for".
And there's an obvious reason for this.
Shirou is supposed to be the viewer. Fate/Stay Night is based off a series of eroge Visual Novels where you are the star, and the story is told from your perspective. So naturally, when adapting the novels into an Anime series, they needed to create a main character because you can't be the main character (unless it's One Room, but let's not talk about that…)
The result? Shirou. A boring, blank slate of a character who is the embodiment of wish fulfilment and self-projection. A character who resembles nothing but someone for the audience to relate to.
Perhaps it's this coupled with the fact that I honestly can't stand anything about the Fate franchise outside of Fate/Zero, but there's nothing more annoying than a character like Shirou, who has the potential to be interesting but simply isn't due to the results of the adaptation trying to be exactly like the source instead of choosing to become its own thing, separate from the Visual Novels the vast majority of people have no interest in playing.
He may not be "irritating" in the traditional sense, but the sheer blandness of his character drives me up the wall more than any annoying character could ever come close to doing.
I hate you Shirou. I hate you so much.
Here's hoping Heaven's Feel fixes him.
What Anime character gets on your nerves the most?