The medium of Anime has never been better.
To many of you, that may sound like a fairly bizarre and possibly even completely incorrect statement to make, but as someone who has been heavily engaged with this medium for over a decade, I genuinely believe that this weird and wonderful form of entertainment has never been better than it is right now, at this very moment.
Now, before people start slamming those fingers against those keys in anger and frustration, telling me how wrong I am and how I don't know what I'm talking about, I'm not against anyone for thinking that Anime has gone downhill or that it's "not what it used to be". This is simply my opinion and how I see the medium, and I have several reasons for believing what I do, which I'm now going to get in to. It's fine if you disagree.
I guess I'll start with the insanely high quantity of shows coming out every season. There's this ridiculous notion I've been seeing all over the place recently that there is "too much Anime" and that due to the fact that so many shows are coming out, we now have a "quantity over quality" situation in terms of the shows that are being released.
I think this is silly.
Because I still believe that despite us getting so many shows, that the number of shows coming out that are great is still higher than it was so many years ago. Sure, for each individual viewer, there's a lot of horrible, bland and uninteresting stuff coming out every single season that they're never going to even remotely come into contact with, but amongst all of those "bad" shows, there are at least 3 or 4 amazing shows buried underneath all the garbage.
I can't speak for everyone, but if this were 10 years ago, I'd be lucky to find a single show that I'd consider to be a 9 or a 10 in any Anime season. Nowadays, I'm getting at least one of these every season, sometimes even a couple, or more. Isn't that something?
And even if there are a lot of shows coming out that don't interest you, it's highly likely that they'll be of interest to someone or some select group of people. Sure, Anime continues to go through its trends like it always has, with certain genres getting more love, more attention and more shows than others, but nowadays, with the abundance of shows coming out, there's almost something for everyone, which is hardly a claim you could have made 20 years ago. That in itself, is simply amazing, and for someone like me who loves to sample all kinds of shows from just about every single genre you can think of, the variety of shows coming out, along with the sheer number of them, is almost like a dream come true. There's a wellspring of unique and interesting stories out there for Anime fans to explore, and it's amazing. "Too much Anime"? What nonsense. I'll gladly have "too much" in the form of variety than have "too little" and less varied stuff to watch.
Then there's the aesthetics. I'm not here to slam the visuals older shows, they're great in their own right, and lots of shows from the old days have aged brilliantly, like Yu Yu Hakusho and Cowboy Bebop among others. But, new shows, for the most part, look great, and even the worst ones tend to look passable. There's rarely anything that looks outright terrible 100% of the time, even if a lot of shows occasionally dabble in the horrendous practice of using clunky looking CGI in specific scenes. …Lookin' at you Juni Taisen.
And that's not even getting into the shows that go above and beyond to deliver something you'd never expect to see from a television production. Be it the cinematic quality of Fate/Stay Night: Unlimited Blade Works fight scenes, or the breathtaking, vivid and ridiculously lush and detailed backgrounds of Made in Abyss, or the uniquely designed, varied and insanely personalised character designs of Bungou Stray Dogs, the visuals of the best looking TV Anime series have never been better.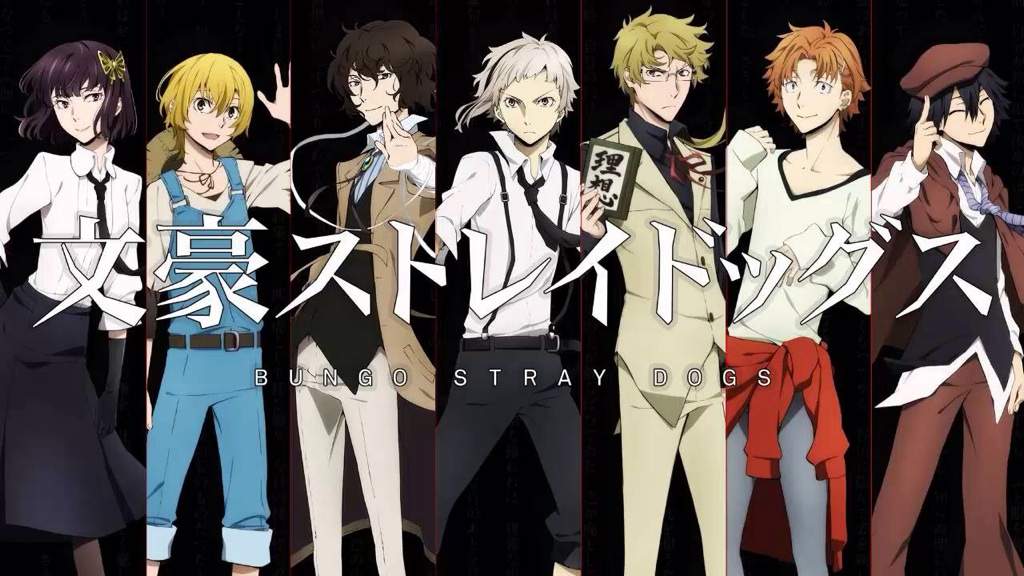 There's also the case of adaptations actually getting completed as opposed to adding filler material in between arcs or suddenly ending in the middle of nowhere and leaving us hanging. Yes, these kinds of shows still exist, and remain frequent, but nowadays we're getting a lot of complete adaptations, and in some cases, re-adaptations. Scum's Wish, Parasyte, Fullmetal Alchemist: Brotherhood… The list is ever growing and this change is a welcome one.
And that's not even getting into the shows themselves, and the incredible kinds of series we've been getting in recent years. Hunter x Hunter (2011), My Hero Academia, Scum's Wish, The Ancient Magus Bride, Made in Abyss, Tsuki Ga Kirei… You'd be hard pressed to find someone who doesn't find at least a handful of these examples to be spectacular.
Of course, this is just how I see it. There's a chance many will disagree with me on all of these points, and that's fine. You do you.
But to me, Anime has never been better. It's a constantly evolving medium of entertainment, and I believe that with that evolution comes growth and the potential for things to keep improving and to continue getting better as time marches on.
It's no longer the small thing it once was, and I feel that it's for the better as a result.
What are your thoughts on the current state of Anime? Do you think it's never been better? Do you think it's going downhill? Let me know!