I love Super Mario Odyssey.
If you follow me on Twitter, or have conversed with me at all in the last few weeks since the game was released, you're no doubt already aware of my insanely positive feelings towards the latest instalment in Nintendo's flagship platforming series.
I'd go as far as saying that Odyssey has rightfully earned a place among my favourite video games, and after playing the game to 100% completion with a total playtime of over 70 hours, I feel I can safely make such a bold claim. The gameplay is phenomenal, the environments are varied, well designed and beautiful, the soundtrack rivals the epic, sweeping pieces of Mario Galaxy, and the game is just a complete wonder from beginning to end. It's a 10/10 game, and is well deserving of the universal praise it's received since the initial release in October.
But I'm not here to review Mario Odyssey, or go in depth about my thoughts on its gameplay, presentation or level design. I'm here to talk about something very different. The effect the game had on me while playing through it.
I love video games. Outside of Anime, they're my favourite pastime and played a significant role in my life growing up, and continue to do so today. But in recent years, I've had a far more pessimistic view in the direction of both the industry and video games as a medium.
My favourite genre of video games growing up was that of 3D collectathon platformers. Games such as Super Mario 64, Banjo Kazooie, Donkey Kong 64 and Spyro the Dragon were among, and remain among, my favourite video games. The colourful and memorable locations that remain ingrained in my mind to this day. The incredible sense of control over the player character that still feels responsive and well handled in 2017 despite how far the medium has evolved over the years. The way exploration and problem solving were both encouraged and rewarded through well placed collectables and challenging obstacles, something that no modern, 100 hour, open world game could ever come close to rivalling. Collectathons dominated the 90's and, even after all these years, the genre continues to be my favourite in gaming.
But collectathons were also a product of their time, created specifically as a means to counter the limitations of the technology from that era. Before the shift to the third dimension, platformers were all about having the player progress through a large variety of linear levels, but because the creation of 3D environments required an insane amount of hardware power at the time, developers were unable to create the vast amount of varied linear obstacle courses seen in previous 2D instalments. So they instead opted to create fewer levels designed to be open sandboxes, but with a variety of objectives to complete in the form of collectables as opposed to a goal for the player to reach at the other side of the level.
But as technology advanced, these limitations were quickly overcome, and there was no longer a need to adhere to them. Video games could do more, and be more, than just the limitations of the system, and the collectathon genre, and 3D platformers in general, slowly began to lose their relevance. Fast forward to 2017 and many of the biggest releases are now about pushing character driven narratives and achieving graphical benchmarks, a trend I can't say I'm very fond of. Nowadays, 3D collectathons are more or less dead, and all recent attempts at reviving the genre have been met with mixed to negative reception from both critics and gamers alike.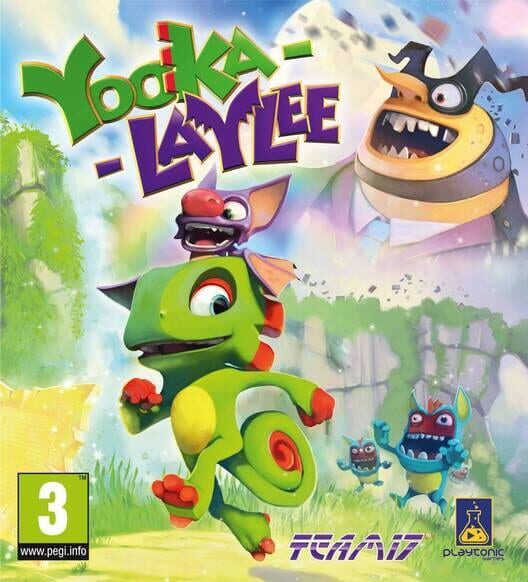 When I was growing up, video games were rarely ever about hyper realistic graphics and narrative driven experiences. Games simply attempted to be fun interactive experiences as opposed to telling a good story with emotionally engaging character arcs. Games were about exploring colourful, whimsical worlds that were enjoyable to play around in, with characters and enemies that were memorable, instead of gigantic open spaces with side quests and thousands of forgettable NPC's.
I'm not saying every modern game fails to capture the nostalgic essence of the games I grew up with, or that every game is attempting to be what I described above. That's an absurd and stupid claim to make. But I feel that my favourite kind of gameplay experience, outside of JRPG's which is a whole other story entirely, is rarely ever represented in the modern gaming scene. With the collectathon genre having more or less gone extinct, there's been this incredibly large, empty hole that hasn't been filled for over a decade.
Until Super Mario Odyssey.
Super Mario Odyssey is the modern day representation of everything I've missed from gaming since the early 2000's. The large number of collectables that need to be gathered to progress to later worlds. The huge and colourful open environments with varied objectives to tackle and memorable characters to interact with. It's all here. The whole package. Only it's 50 times the size and infinitely more refined in its execution.
I can't remember the last time I played a game and found myself feeling complete joy from beginning to end with little frustration or annoyance. The defining moment was when I first arrived in the second world, the Cascade Kingdom. It was then that I knew this game was everything I'd been craving for all these years. Mario stepped out of his gigantic airship, the Odyssey, and I was surrounded by this beautiful and breathtaking open environment like none I'd ever seen from previous 3D Mario games. And suddenly, this epic, sweeping melody began to play in the background as I began to explore and interact with the world around me, and in that moment, I smiled. Soon after, as insane as it sounds, I began to laugh. Shortly afterwards, I was on the verge of tears of joy. Over a video game. In 2017. As a grown man.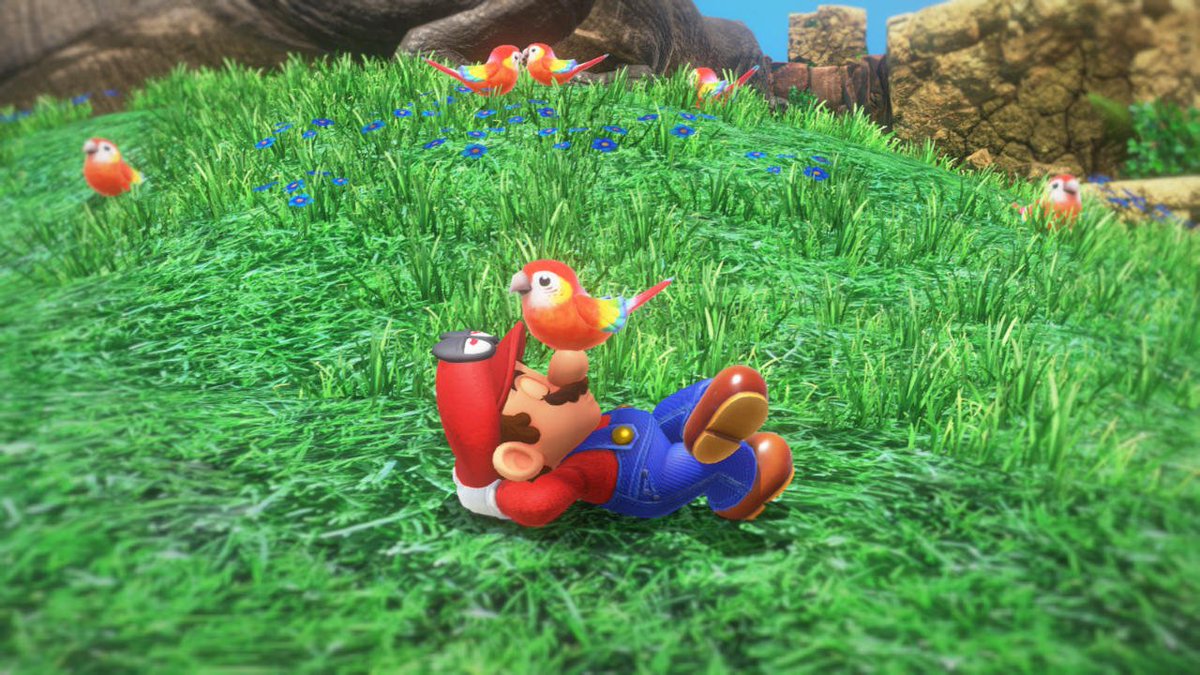 Because in that moment, I realised that Super Mario Odyssey was a modern incarnation of the collectathon genre and that I was in for the ride of my life. And after completing the game in its entirety, and overcoming every single obstacle and challenge available to me, I can assure you all that it was one heck of a ride.
In recent years, there's been this mindset among much of the gaming community that the collectathon genre is outdated and simply isn't viable in the modern gaming industry. Some have even suggested that the genre never worked to begin with and all these games such as Banjo Kazooie were never really the great games we remember so fondly.
But Super Mario Odyssey is the genres answer to these ridiculous criticisms, and it laughs in the face of each and every one of them by not only implementing the collectathon formula into a modern gaming experience, but also by expanding upon it to create one of the greatest and most idea driven games I've ever had the pleasure of playing through.
Super Mario Odyssey is proof that this genre I love so much can still work, despite the fact that the medium moved on from the craze over a decade ago, and that's something worth celebrating.
Maybe this genre can come back after all. Mario Odyssey has at least given me hope that good things can still come from this industry that's become obsessed with churning out empty open worlds and narrative driven interactive movies.
Maybe collectathons aren't so dead after all.
I'm optimistic for the future of the genre and I hope to see more in the years to come.
So, Activision. Just freaking bring back Spyro already.